Here you can see different types of accommodation we are offering, by clicking on the image you will get to the photo gallery of the chosen hotel.
Adria ****
In case you prefer the accommodation in the downtown we offer you 4 stars hotel Adria situated on Wenceslas square. This hotel has more than a century of history and offers elegant interiors and friendly atmosphere. It's vaunt is the stalactite restaurant in art-deco style Triton with the original furnishing from 1912. All important monuments of the Old Town are within the walking distance as well as the luxurious boutiques. The hotel is holder of ecolabel of EU.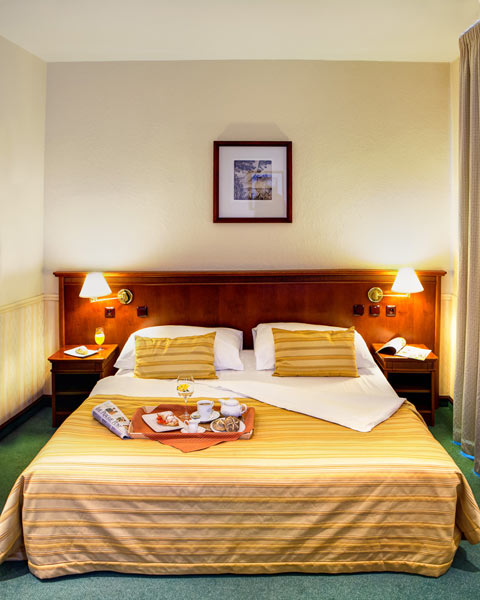 Ambassador *****
Hotel Ambassador is located in the lower part of Wenceslas square,5 minutes walking from the Old town square. Rooms offer at least 25m2 of space and art-nouveau style furniture and decoration.
All marble bathrooms are spacious and fitted with hydromassage bath tub and usually with a shower as well. All rooms are equipped with flat TV with various satellite channels, safe, minibar and free Wi-fi.
You can also relax in the Wellness club that offers wide range of Thai and Ayurvedic massages, wraps and scrubs and various special massages like honey, chocolate or chakra stone massages.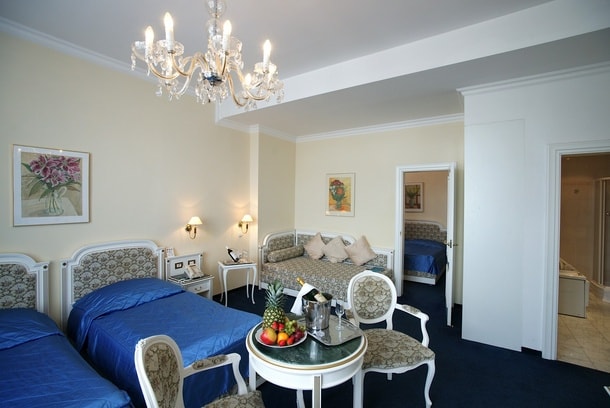 Ambiance ****
Ambiance is located in Prague 2, 12 minutes on foot from Wenceslas square, 7 minutes on foot from clubs Retro, Radost FX, and Le mirage. The hotel is surrounded by pubs, minimarkets and eateries.
Hotels offers smaller but cosy rooms, with safe, aircon, free Wi-Fi and excellent breakfast. You can relax in the yard terrace.
Taxi from Oldd town square for approx 250 CZK per cab.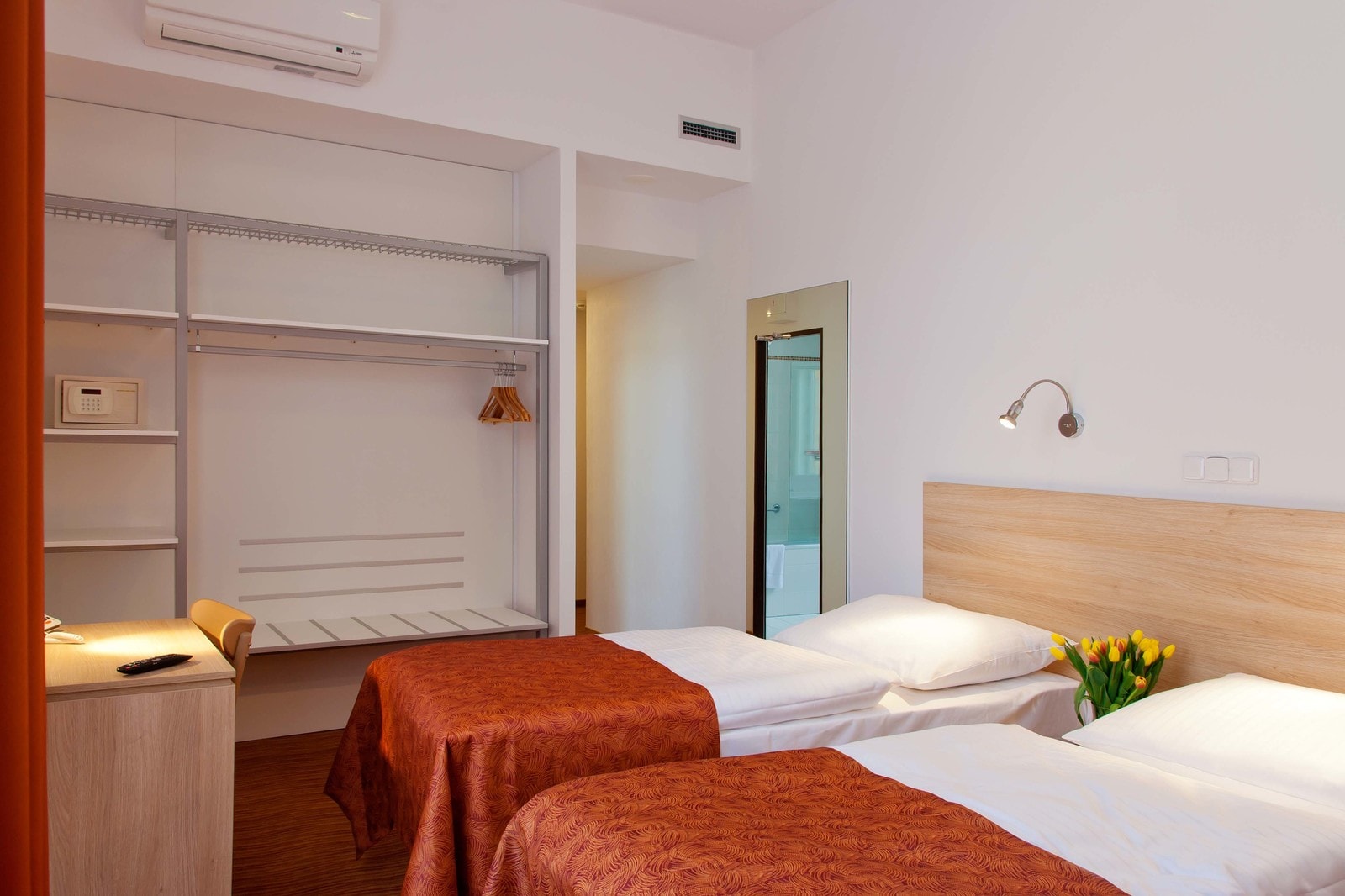 ILF ***
Our budget offer is located at Prague 4, 1 minute from metro station Budějovická, so you can reach the city center in 9 minutes (Muzeum).
It offers but clean and friendly space for your night regeneration, many shops, restaurants, pubs and junk food spots in the proximity, cosy restaurant with beer garden and hotel's bar open 24/7 for your lullaby beer.
Rooms are basic, with flat screen TV, hairdryers and safes are located mainly in the newly reconstructed rooms, otherwise it's possible to ask at the reception desk.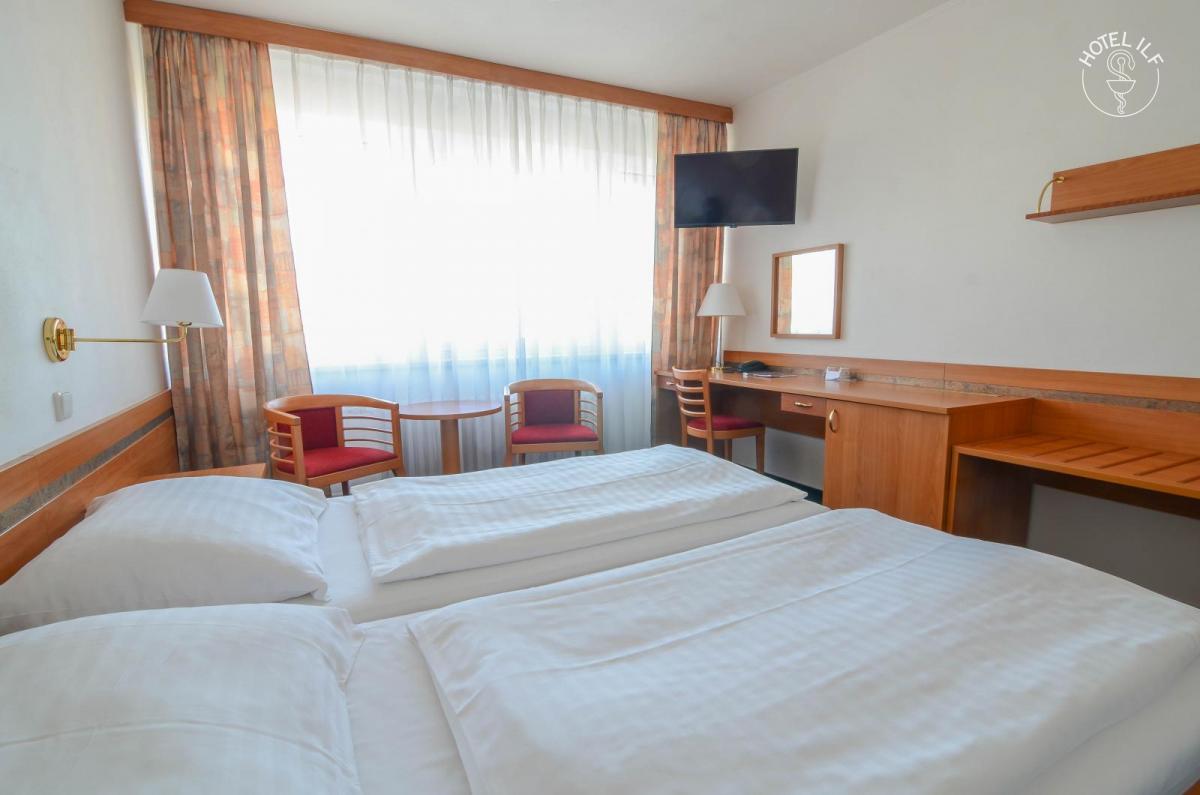 Louis Leger ****
Louis Leger is a modern 4* hotel with colourful rooms in Vinohrady. Is situated 15 minutes walking from Wenceslas square. Prague 2 Vinohrady is one of the most charming quarter full of pubs, cafés and clubs.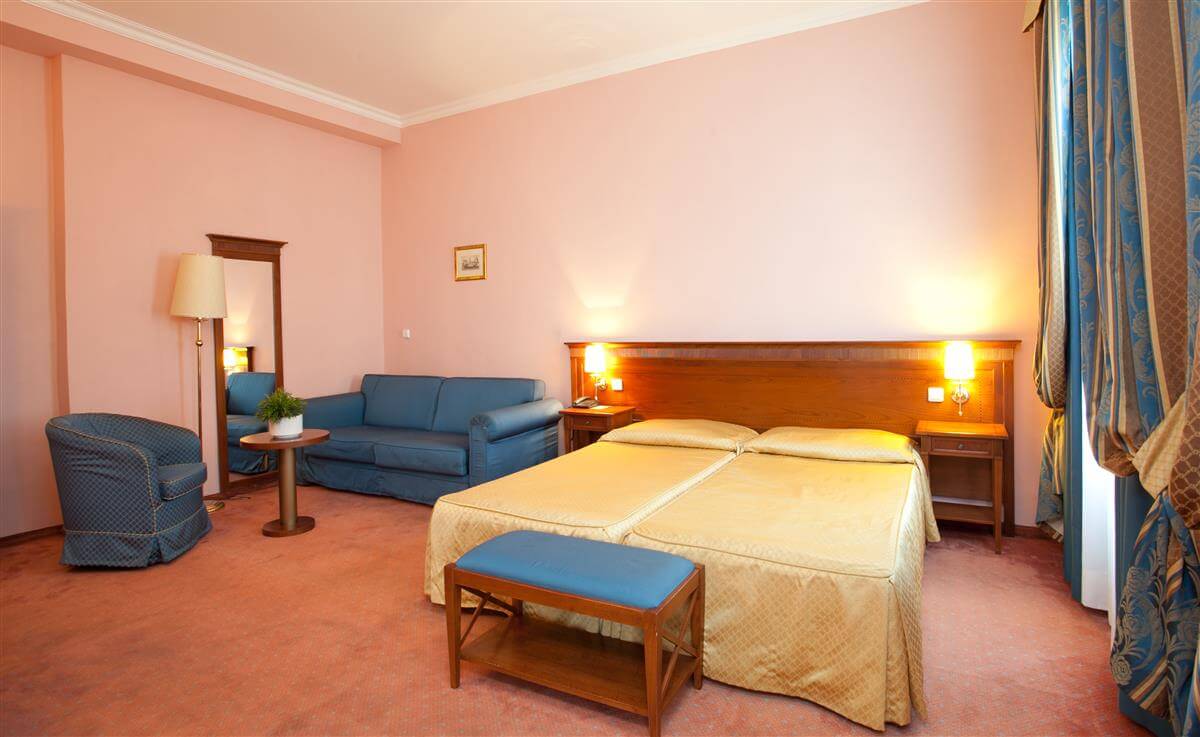 Prague Centre Plaza ***
A nice three stars is located in Prague 2 Vinohrady, one of the coolest quarters of the city. You reach the Wenceslas in 12 minutes on foot. Enjoy the infinite quantity of pub, bars and music clubs in the proximity of the hotel! In addition you can relax in the sauna, jacuzzi or beer spa. :) The rooms are equipped with a shower and satellite TV, Wi-Fi is free throughout the hotel.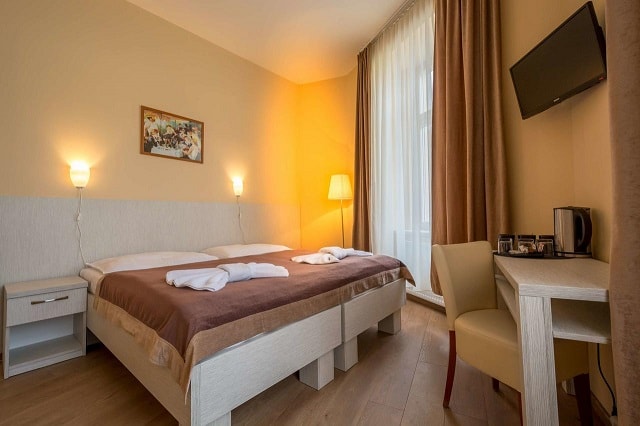 St. George ***
Hotel St. George is situated in the center of the city, near to subway station I.P.Pavlova, approximately 15 minutes from Wenceslas square. Nearby are multiple restaurants and bars. Guests can enjoy free WiFi and flat-screen TV in every room during their stay. The rooms have bright bathrooms which come with a hairdryer, a spa bathtub or shower. Hotel offers a safety deposit box, a car park, gym and wellness centre. Lobby bar has also nice terrace to enjoy you drink.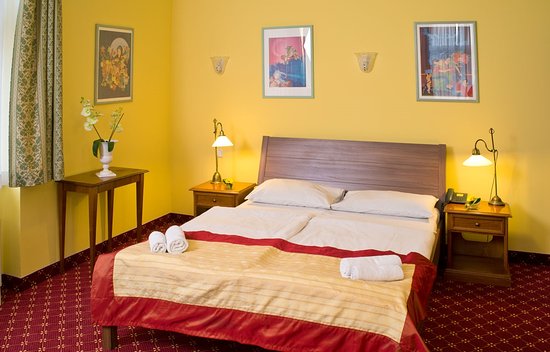 Wenceslas SQUARE ***
The Wenceslas Square Hotel is very conveniently located in the centre of Prague, just a few steps from Wenceslas Square, the National Museum, and the State Opera House, and not far from the Old Town Square and Charles Bridge.
The bright rooms are equipped with a flat-screen SAT TV, private bathroom with a shower or bathtub, toilet and free toiletries, hairdyer, Wi-Fi and minibar. All rooms offer nice view of Museum building or quiet courtyard.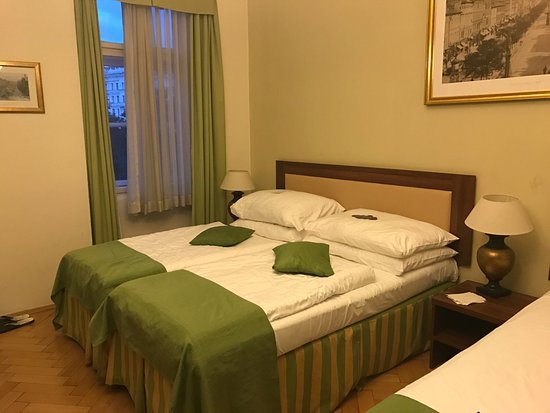 u divadla ****
The hotel is located a short distance from the river in the picturesque area of Braník quarter. You can reach city centre within 20 minutes by tram, copying the riverside and offering nice views (night tram available) or 15 minutes by taxi. The rooms are tastefully decorated and equipped with satellite TV, safe and free Wi-Fi. In the hotel's restaurant can beer tasters try beer Zemský pivovar, brewed only 250m from the hotel or visit one of the numerous pubs and taste, also local, beer Braník. You can indulge yourself with sunbathing or active recreation on the popular Prague's "beach" Žluté lázně, distant only 20 minutes walking.